EdTech 2021 - Beyond the Pandemic Emergency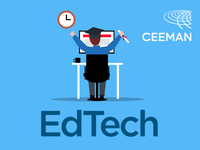 WHEN
Mar 17, 2021 09:00 AM
to
Mar 31, 2021 12:00 AM
LOCATION
ONLINE
ATTENDEES
Faculty interested in further improving their online/hybrid programs and teaching methods
Join us for the next edition of EdTech seminar, starting on 17 March!
Join us for the next edition of EdTech seminar, which will take place over three sessions spanning three weeks (17, 24, and 31 March 2021). The seminar aims to set an example for engagement with a focus on interactivity and co-creation, help faculty members raise the quality of their online teaching performance, and improve student experience and learning outcomes in online or hybrid environment.
As the pandemic restrictions around the world continue into spring 2021, universities expect online teaching to remain in place in the short term, with hopes that mass vaccinations will enable a return to campus teaching by September. Uncertainty remains as to the overall levels of population immunity, future mutations of the coronavirus, and potential further risks of infection and illness. What is certain however, is that regardless of the evolution of the pandemic, universities will have to evaluate the lasting effects of digital transformation in teaching and learning.
Therefore, a number of short-term and medium-term challenges arise for faculty:
transitioning even more courses to online delivery
further improving teaching performance, learning effectiveness, and student satisfaction
adapting a variety of teaching methods for online delivery
combining the power of physical presence with the flexibility of online tools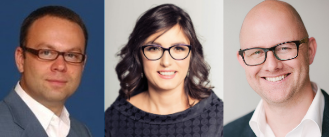 Together with our
expert faculty
Nikos Mylonopoulos (Greece/UK), Kaja Prystupa-Rzadca (Poland), and Omar Luethi (Switzerland), we constantly monitor the dynamic evolution of teaching needs and best practices from one semester to the next and adapt the EdTech seminar accordingly.
Therefore, the Spring EdTech seminar will not be a replay of the Fall 2020 edition (you can
read about it here
), but a
revamped program targeting specifically the current challenges and those immediately ahead of us
. What remains constant is the program's focus on i
nteractivity and co-creation
, and practical
hands-on format
with tangible and immediate application.
More info at: http://www.ceeman.org/edtech
Document Actions